Medical Terminology Training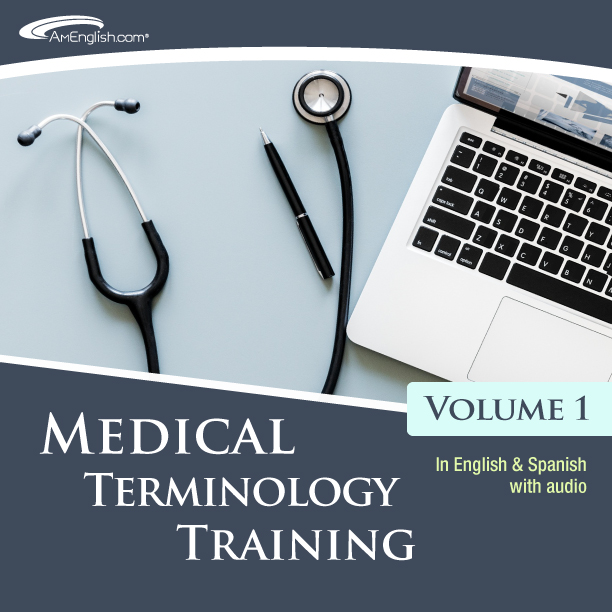 Increase targeted vocabulary focusing on common medical terms
Advance your career
Prepare for the QBS tests
Provides unlimited, concentrated practice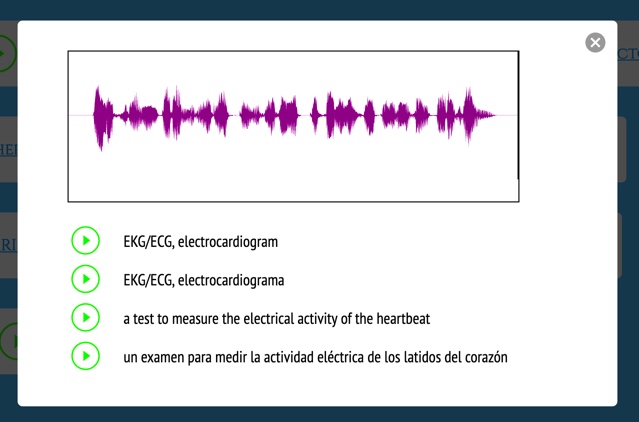 150 Medical terms
Definitions in English and Spanish text
Audio for the vocabulary and definitions in both English and Spanish
Play video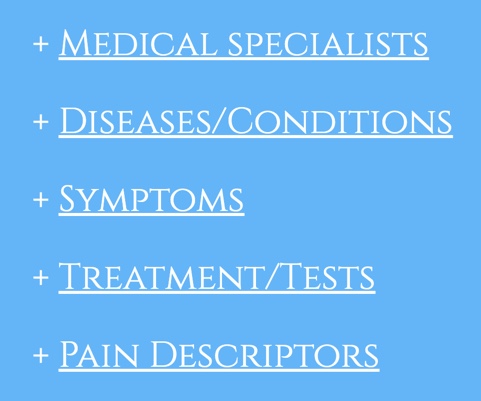 Terms in 5 categories
Medical Specialists
Diseases/Conditions
Symptoms
Treatment/Tests
Pain descriptors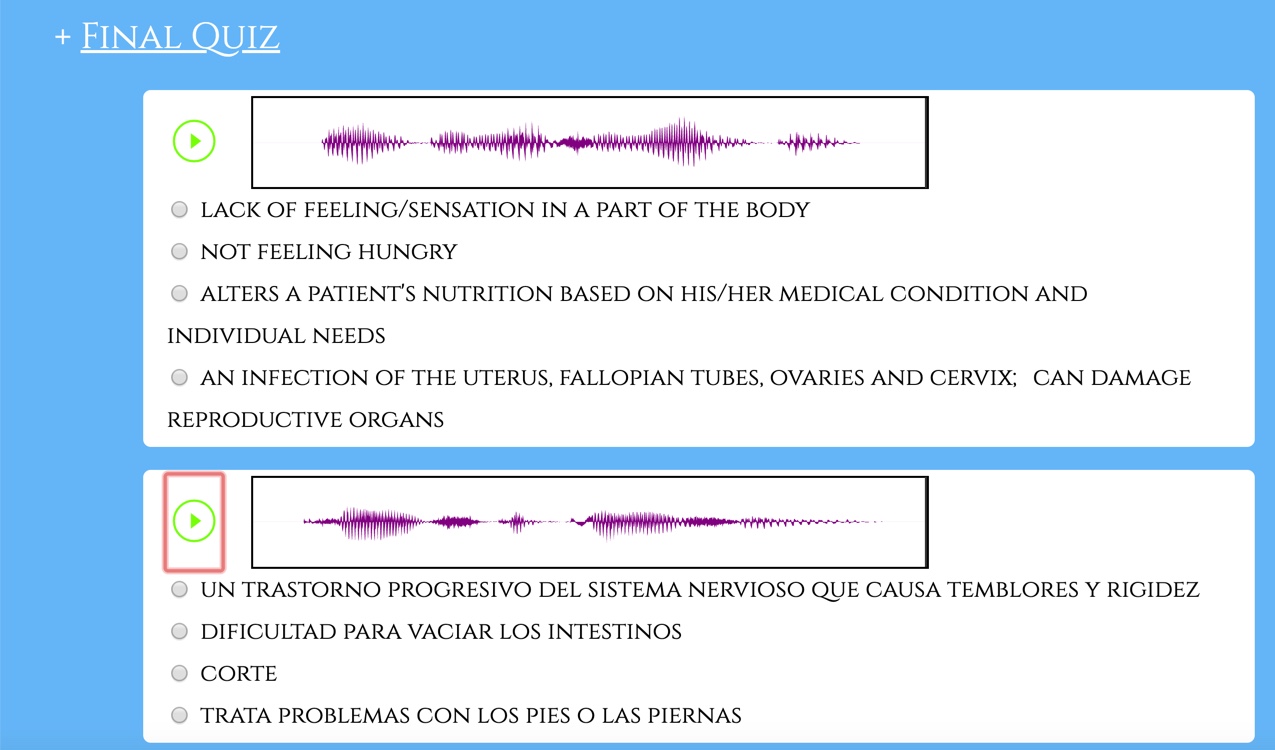 Final Exam
Offers immediate feedback on the scored Final Review
Delivers randomly generated content for the Final Review with each visit
Confirms your understanding of the selected medical terms in both languages

Appendix
Links directly to the words in Pronunciation in English for Medical Professionals for additional practice
Continuing Education Units
Medical Terminology Training, Volume 1 in English and Spanish has been approved by California State University Monterey Bay, College of Extended Education, for CE credit. It is available to corporate customers like Kaiser Permanente Medical Group and EdFund (SEIU-UHW West & Joint Employer Education Fund).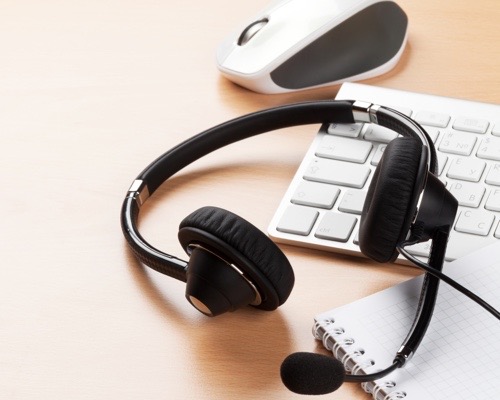 Contact us
for pricing & special options for schools, colleges, and medical groups:
David Hans, Co-Founder
Email
001 (925) 485-3080

Schedule a meeting

Established in 1999,
AmEnglish.com®
provides web-based programs to improve reading, vocabulary and communication skills. The
Pronunciation in English, Writing in English
, and
Idioms in English
programs are designed for nonnative speakers of English and have been reviewed and approved by ETS®, maker of the TOEFL® and GRE® tests. Corporate clients include companies like Kaiser Permanente Medical Group (which uses
Pronunciation in English for Medical Professionals
) and IBM. Education customers include schools like the University of Oklahoma, De Anza College, and the Los Angeles Unified School District.
Our newest series,
Read Aloud eBooks with adaptive assessment
, received the
Smart Book Award
and the
2019 Parents' Picks Award
. This series is designed for students at reading grade levels 1 - 6. Our middle school series,
Vocabulary Builder
, focuses on vocabulary and combines poetry and natural science facts.