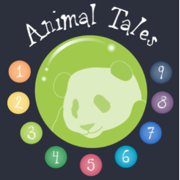 August 6, 2014
AmEnglish.com® announces the release of Animal Tales Volume 4
Pleasanton, Ca. - AmEnglish.com® in collaboration with LittleELL.com has just released Volume 4 of Animal Tales. This online, interactive program is appropriate for English language learners at the intermediate level and above. It will help improve listening comprehension, pronunciation, and vocabulary in English.
Animal Tales Volume 4 has nine chapters featuring nine different animals with:


Audio featuring 4 different native speakers
Rhymes to reinforce correct pronunciation
Photographs of the animals & their environments to reinforce the message
Animal facts to build vocabulary
Dictation practices to build listening comprehension
Review quizzes to build reading comprehension
TOEFL® Vocabulary Practice to build fluency
Final review with four different question types, including word scrambles to improve grammar/syntax
Explore the natural world while building your language skills. Learn how giant pandas consume up to 15 percent of their body weight in 12 hours as they munch their way through bamboo groves in the mountains of China. Discover how the colorful macaw coats its digestive system with mineral-rich clay to protect it from the toxins it consumes in the rainforest. Trace the life cycle of the blue morpho butterfly that lives in the tropical forests of Central and South America.
This program is available for schools with an integrated User Management System, which tracks all student activity.
You can watch a slideshow at:
Slideshow
.
AmEnglish.com®
provides products and services to improve communication skills for nonnative speakers of English at the high beginning through advanced levels. Hundreds of universities and colleges, many multinational corporations and thousands of individuals worldwide have successfully used the AmEnglish.com suite of English-language products.