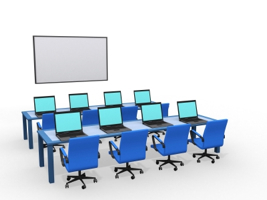 November 18, 2005
New AmEnglish.com® site licensing program available
Pleasanton, Ca. - AmEnglish.com® announces a new site licensing program for schools and colleges covering all three of their software programs:
unlimited usage
installation on a local computer or delivery over a local network
one time fee
"Many customers have asked for this program, and we're pleased to finally be able to offer this popular purchasing option," said the founder, Kathy L. Hans. "This is the first time all three of our programs have been available in this format."
These three programs improve listening comprehension, speaking skills, and grammar and syntax for non-native speakers of English. They are currently used by UCSC-Extension in their English online program and by companies like IBM and Berlex to improve communication skills in English.
AmEnglish.com®
provides products and services to improve communication skills for non-native speakers of English at the intermediate and advanced levels. These products are designed for both working professionals and university students. Two of the products,
Pronunciation in American English
and
TOEIC® Business Idioms form Silicon Valley
, are co-branded by ETS® (Educational Testing Service), makers of TOEFL®, TOEIC®, TSE® and TAST.