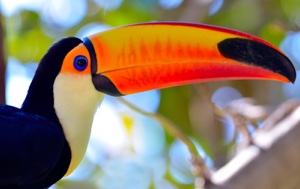 January 26, 2019
AmEnglish.com® announces Release 3 for the Read Aloud eBook Series with adaptive assessment
Read Aloud eBooks run on tablets, phones & PCs and feature:
Poems about animals written in the same meter as The Cat in The Hat
Reading grade levels from 1 - 6
Teacher Guides with expansion ideas and tips & Parent Guides (English/Spanish)
Read Aloud eBooks engage all readers and offer support for early readers and ELLs with:
Word highlighting in sync with the audio
Rhymes reinforcing vowel and consonant sounds
Beautiful photographs of featured animals and their environments
Measure learning with adaptive assessment for:
Reading comprehension
Rhymes
Syllables and stress in words
Vocabulary and meaning
* Adaptive assessments change and respond based on whether students answer questions correctly.
Comments from reviewers/educators:
The text of the books helped develop fluency, cadence, rhyme, and word families - as well as provided rich information about animals.
I personally love that most of the provided discussion questions are open-ended and require the child to activate prior knowledge, make an inference, or synthesize what they have just learned to formulate an idea! They are rich, varied, and valuable!
I absolutely loved that the eBooks combined nonfiction and poetry - two genres that are typically harder to get children to read and become excited about.
Contact us
for pricing and special options for Schools & Colleges.
Established in 1999,
AmEnglish.com®
provides web-based programs to improve reading, vocabulary and communication skills. Our newest series,
Read Aloud eBooks with adaptive assessment
, received the
Academics' Choice Smart Book Award
. Our middle school series,
Vocabulary Builder: Animal Tales
, focuses on vocabulary and combines poetry and natural science facts. Both series satisfy multiple Common Core Standards.
Our
Pronunciation in English
,
Writing in English
, and
Idioms in English
programs are designed for nonnative speakers of English. They have been reviewed and approved by ETS®, maker of the TOEFL® and GRE® tests. Corporate clients include companies like Kaiser Permanente Medical Group and IBM. Education customers include schools like Iowa State University, De Anza College, and the Los Angeles Unified School District.