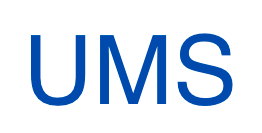 September 29, 2011
New User Management System
Pleasanton, Ca. -AmEnglish.com® has released a User Management System for all six programs in the English Skills Series:
Pronunciation in English - High Beginning+
Pronunciation in English - Intermediate+
Writing in English - High Beginning+
Writing in English - Intermediate+
Idioms in English - Volume One
Idioms in English - Volume Two
"We are excited to offer the new User Management System for all our programs. Our customers, both schools and corporations, have been very enthusiastic about this new system. We have just completed our beta test with customers, and their feedback has been very valuable in making adjustments to the interface," said founder, Kathy Hans. The new system tracks all student activity inside the programs including duration (time spent on each page), practice scores, assessment scores and results from the chapter and final reviews. Instructors or managers can quickly review student activity in a searchable database.
Students will also have a new "Home Page" where they can log in once for all active programs and manage their accounts. Schools and corporations can pre purchase programs for their employees/students or have employees/students purchase the programs directly from the "Home Page" with a click using a credit card or Pay Pal account.
You can see more information about the new "User Management System" at:
UMS
You can view short slide show for each product at:
Products
AmEnglish.com®
provides products and services to improve communication skills for nonnative speakers of English at the intermediate and advanced levels. Their pronunciation, idioms, and writing programs are currently being used in language labs at schools and universities like Reedley College in California, Laramie County Community College District in Wyoming, and the University of South Carolina. Companies like Microsoft and IBM use these programs to improve productivity in the workplace.