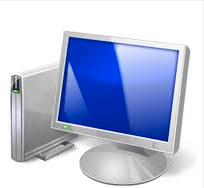 October 15, 2003
Online Executive English Training Live from your desktop
Pleasanton, Ca. - AmEnglish.com® announces the availability of a new training program - Live Online Executive English Training delivered over the Internet through a virtual classroom. Based on the award winning Pronunciation in American English CD-ROM self-study tool, this training series will be led by the author, Kathy L. Hans. The Pronunciation CD-ROM is the only pronunciation program in the world co-branded by ETS® (Educational Testing Service®, makers of TOEFL®, TOEIC®, TSE® and TAST) and will be an essential instructional tool for executives and professional workers who need to quickly improve their pronunciation skills in English to meet the demands of global business relationships delivered through teleconferences and videoconferences.

In today's business climate, effective communication skills in spoken English are essential for communicating business requirements through a global supply chain. English is often the common language for business discussions over telephone and videoconferences with participants from different countries. Being understood quickly and clearly is of critical importance to achieve success and avoid costly mistakes.

"Our new platform for delivering Live classes on the Internet allows us to deliver an intensive and highly effective course that participants can attend from anywhere in the world." said Kathy Hans.

Combining the best practices in education, this course combines Live weekly training sessions, a pre-needs assessment used to develop a Personal Training Plan for every participant, self-study CD-ROM (Pronunciation in American English), weekly homework assignments and an optional weekly distance coaching program. The blended intensive program under the personal guidance of a master teacher rapidly improves participants' pronunciation skills in English.

AmEnglish.com® provides products and services to improve communication skills for non-native speakers of English at the intermediate and advanced levels. These products are designed for both working professionals and college students. AmEnglish.com® develops ESL and EFL (English as a Second Language and English as a Foreign Language) training programs and computer-based training tools from offices near Silicon Valley in Pleasanton, California. These programs and materials have been adopted by numerous colleges and universities in the U.S. and overseas.