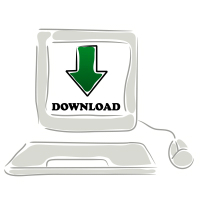 July 18, 2006
AmEnglish.com® English language programs now available as downloads
Pleasanton, Ca. - AmEnglish.com® announces a new download option for all three of their programs:
Pronunciation in English
Writing in English
Idioms in English
These programs are designed for non-native speakers of English at the intermediate level and above. This download option offers the following benefits:
Immediate access
Unlimited use
One time fee
"This is the first time all three of our programs have been available in this format," said founder, Kathy L. Hans. "We created this option in response to customer requests."
All three programs are currently being used in language labs at schools and universities like Reedley College in California, Laramie County Community College District in Wyoming, and the University of South Carolina. Companies like Microsoft and IBM use these programs to improve productivity in the workplace. Informational slide shows for each of these programs are available at:
Pronunciation in English
Writing in English
Idioms in English
AmEnglish.com®
provides products and services to improve communication skills for non-native speakers of English at the intermediate and advanced levels. These products and services are designed for both working professionals and university students.