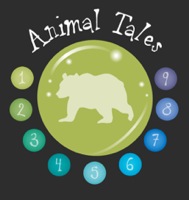 April 29, 2013
AmEnglish.com® announces the release of Volume 2 of Animal Tales by LittleELL.com
Pleasanton, Ca. - AmEnglish.com® in collaboration with LittleELL.com has just released Volume 2 of Animal Tales. This online, interactive program is appropriate for English language learners at the high beginning level and above. Animal Tales is a fun way to practice your English skills.

Read what people have to say about Animal Tales - Volume 1:

"With listening, reading, dictation, and review questions, Animal Tales has all the elements to make learning English fun and improve my general knowledge." - A. Crisafo

"I really like this English learning program. All the exercises are cool." - L. Dang

"In addition to learning new vocabulary, it is fun to learn about different animals. The poetry helps me to remember new words easily." - K. Vo

Animal Tales, Volume Two has nine chapters featuring nine different animals with:
Audio featuring 4 different native speakers
Rhymes to reinforce correct pronunciation
Animal facts to build vocabulary
Dictation practices to build listening comprehension
Review quizzes to build reading comprehension
Final review with four different question types, including word scrambles to improve grammar/syntax
Schools can use the UMS (User Management System) to track usage and scores.
Animal Tales - Volume 1 & Volume 2
satisfy multiply common core standards.
You can watch a short slide show at:
Animal Tales
LittleELL.com
creates audio books, read and listen books, online programs, and apps for young English language learners. Their mission is to inspire a lifelong love of language and learning.
AmEnglish.com®
provides products and services to improve communication skills for nonnative speakers of English at the high beginning through advanced levels. Hundreds of universities and colleges, many multinational corporations and thousands of individuals worldwide have successfully used the AmEnglish.com suite of English-language products.